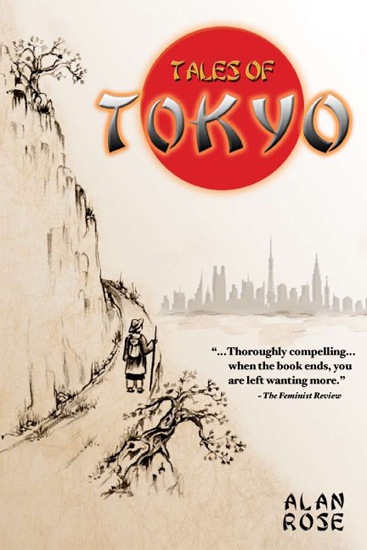 "It is in the nature of the quest that we often do not realize what we've been searching for until after we have found it."
Four young people are flying to Tokyo. Each is on a personal quest:
Chris is looking for love.
Sally is searching for an identity (preferably someone else's).
Jason is seeking a God in whom he doesn't believe.
Delia is out to reform the world—This year it will be Japan.
Their different quests will come together on a shared journey that takes them from temples to Tokyo's red light district; to the mystery of a handsome Japanese youth who is unaccountably shunned by his own people; and finally to the discovery of a scandal that could close the school where they teach. Much awaits the young travelers over the coming year: adventure, romance, mystery. And for one of them, death also waits.
Set in the hi-tech, neon culture of modern Japan, Tales of Tokyoputs a new spin on the traditional quest novel. Funny, lusty, moving, and wise, together these stories reflect different checkpoints on the soul's journey toward wholeness.