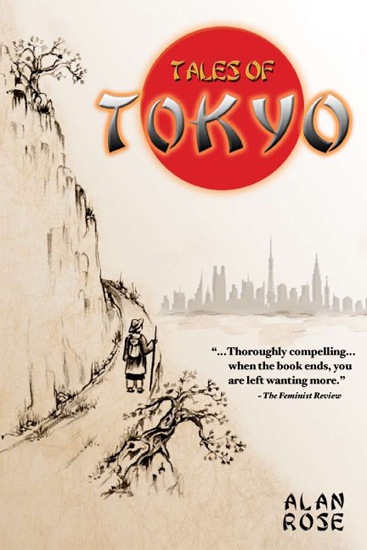 Four young people are flying to Tokyo. Each is on a personal quest. Chris is looking for love. Sally is searching for an identity (preferably someone else's.) Jason is seeking a God in whom he doesn't believe. Delia is out to reform the world; this year it will be Japan. Much awaits the young travelers over the coming year: adventure, romance, mystery. And for one of them, death also waits.
"Rose excels at writing about love, passion, the search for answers, and the search for self..."
~ The Feminist Review
"(Rose) is an accomplished writer...The story offered the perfect opportunity to share his vast knowledge of history, philosophy, mythology, language, art and literature. He blends these fields of learning with humor, intrigue and even moments of pathos."
  ~ The Columbia River Reader