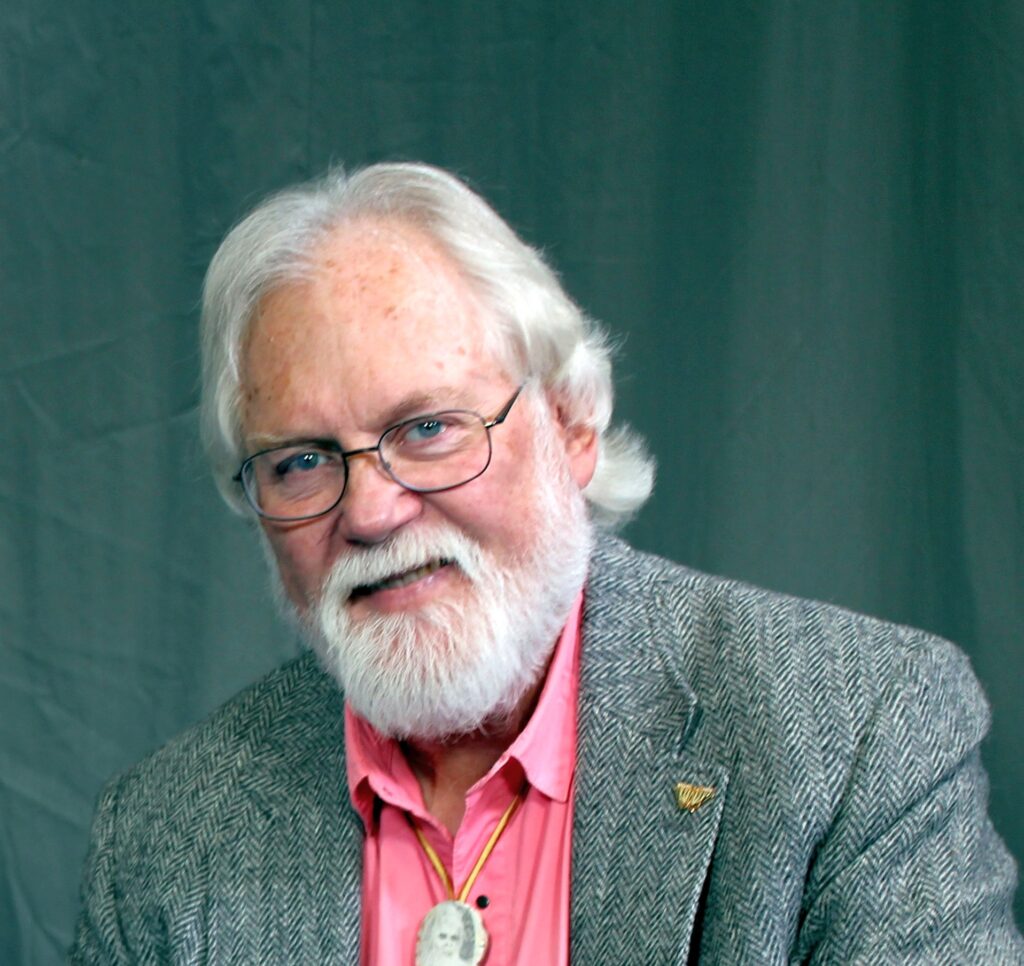 Robert Michael Pyle is the author of more than 20 books, including Wintergreen, Sky Time in Gray's River, Chasing Monarchs, and Where Bigfoot Walks. A Yale-trained ecologist, Guggenheim Fellow, and Honorary Fellow of the Royal Entomological Society, he lives in rural southwest Washington state.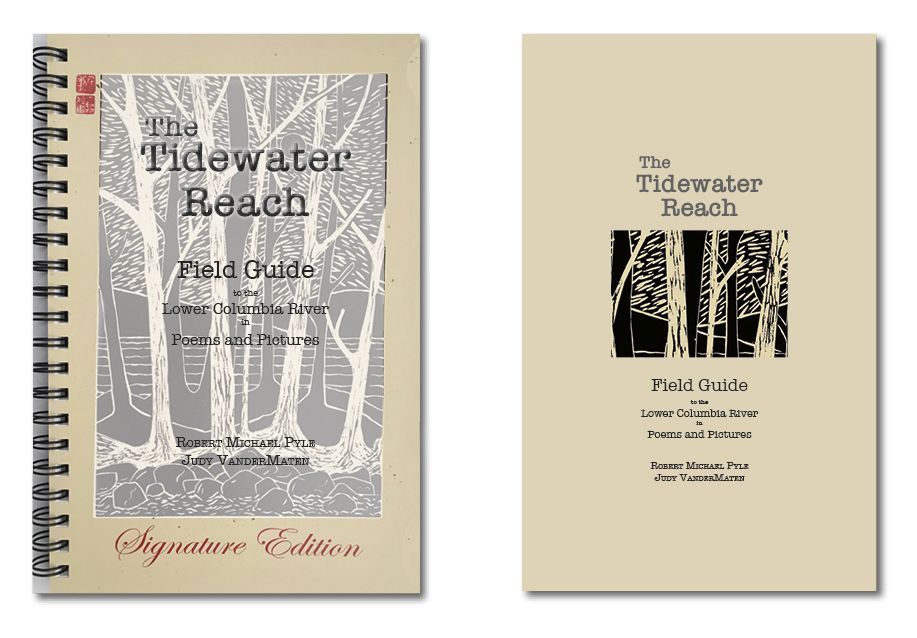 About the book:
From The Tidewater Reach:
Robert Michael Pyle's work transcends genre and region. His voyages seem migratory, like the butterflies he so loves. Yet, at the same time, he reveres a sense of place, and the intimate details of places. His collaboration with photographer Judy VanderMaten for their book, The Tidewater Reach, combines forty-four of Bob's poems with color and black & white photos by Judy, all focused on the Lower Columbia River region, "the reach" where tidal salt water and fresh river water intermingle.
Film producer, educator and Emmy-award winning journalist Hal Calbom talked with Bob about his newest book. The following excerpts are from that discussion which appears in full in The Tidewater Reach, published by The Columbia River Reader Press, and used here with permission.
Bob: When I first envisioned The Tidewater Reach, I assumed my contribution would be in prose, like most of my books.
Hal: What changed your mind? What attracted you to poetry?
Bob: Over the last couple of years I've written and performed and published more and more poetry, and I came to realize its special attractions and capabilities. First of all is brevity. While many readers will pass by an essay because of the time it takes to read, they can enjoy any of these poems in a minute or two or a few.
Hal:  Ironic that poetry, which is thought to be so esoteric, would actually suit our notoriously short attention spans.
Bob: Oh, very much so. Instead of going on and on, you cut to the heart of the matter, and realize that concision is its own reward.
Hal: You also tell stories in your poems. They're not just lyrics.
Bob: Certainly. Many of my poems are stories that relate to the readers' own experience, and as such, are very accessible — definitely not esoteric. Still, why not tell them in conventional prose? Because the line breaks mean as much as the words themselves, indicating natural pauses and flow in the song; and the ability to take liberties with grammar or syntax in favor of narrative means that the poet can concentrate on bewitchment instead of mere structure….A good essay is a fine thing, but a good poem will stick to your ribs — and to the heart within.
Hal: Do the pictures lead the poems, or vice versa?
Bob: It's an intricate relationship. Neither the pictures nor the poems can be said to "lead." Certainly Judy and I were inspired by many of the same things, and I was directly inspired by some of the photographs…In our book the pictures and the poems are presented on an equal footing, to expand the reader / looker's view of one another. We believe the whole really is greater than the sum of the parts.
Hal: What do you want people to take away from this latest piece of work, this pairing of words and pictures?
Bob: Both Judy and I love this river. We love its working parts, and we love how the people depend upon it, from the gillnetters to the writers and photographers, even the damned cruise ships. … Everybody who comes here knows the river is essential. They care for the river ­— or they certainly should! The river makes us feel like caring. And to feel like caring is a better way to live than to be oblivious.
Portions of these interviews originated in the Columbia River Reader, April 2018; April 2020. Interviews are edited for length and condensed for clarity, Copyright MMXX. Columbia  River Reader Press. Used with permission.