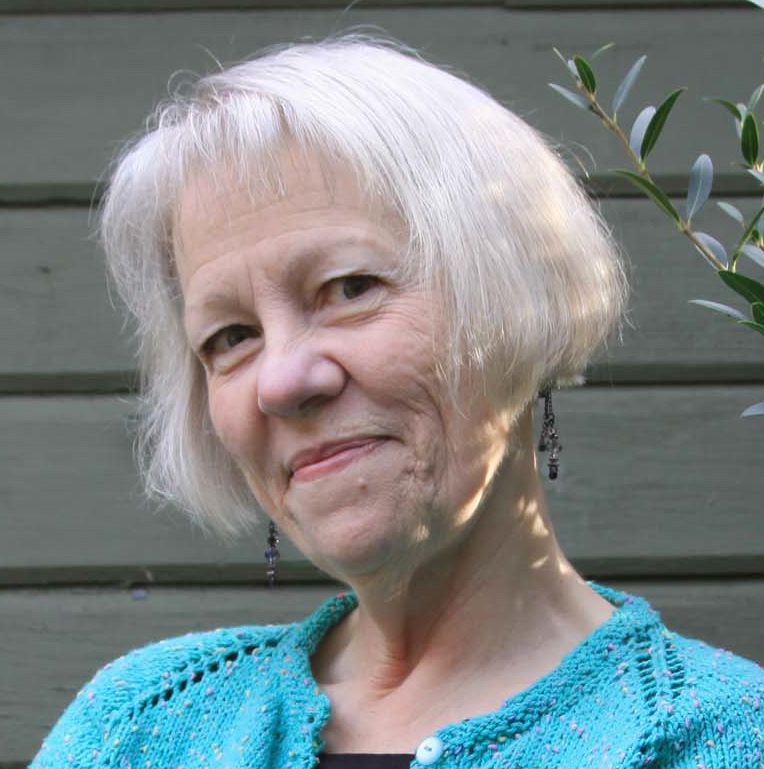 USA Today best-selling author Marty Wingate's latest book is the historical fiction novel Glamour Girls (Alcove Press), which follows Spitfire pilot Rosalie Wright through both the physical and emotional dangers of the Second World War. Marty also writes The First Edition Library series (Berkley) set in Bath, England, about the curator of a collection of books from the Golden Age of Mystery. In book two, Murder Is a Must, an exhibition manager is found dead at the bottom of a spiral staircase—a la Dorothy L. Sayers. Marty also writes the Potting Shed and Birds of a Feather mystery series.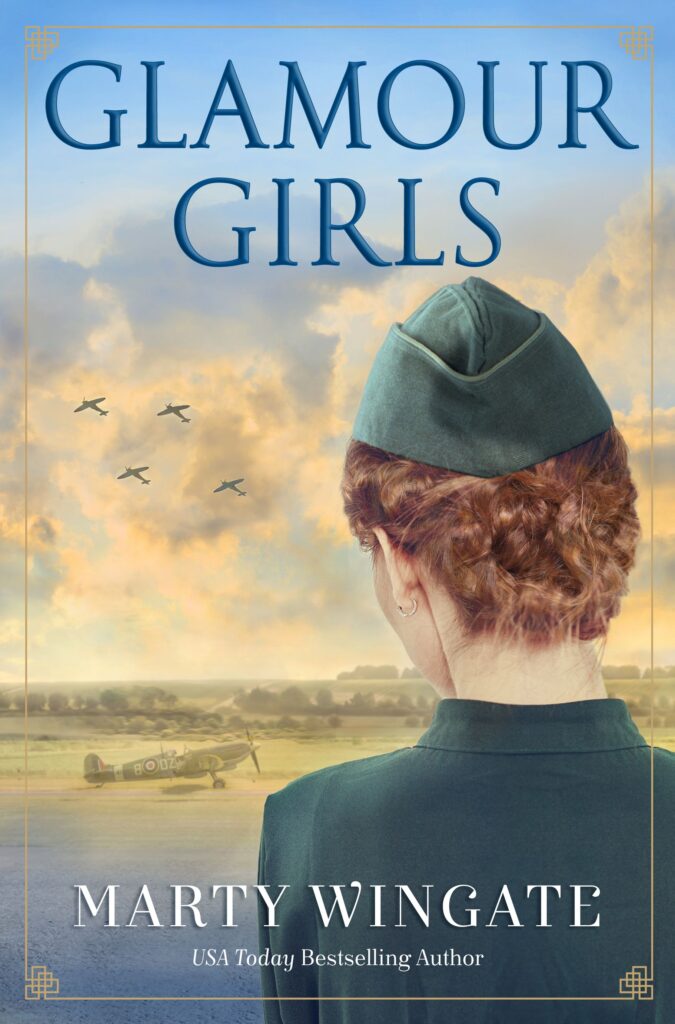 About the book:
During World War II, farmer's daughter Rosalie Wright becomes a pilot assisting the RAF. But will a romantic rivalry send her aerial dreams plummeting to earth?

Ever since she was 10 years old, Rosalie Wright's eyes have been on the skies. But at the age of 18, on the verge of earning her pilot's license, the English farmer's daughter watches her dreams of becoming an aviatrix fly away without her. Britain's entry into World War II brings civilian aviation to a standstill. Then, Rosalie's father dies, leaving her, her mother, and her brothers to run the farm.

Everything changes when she learns that the Air Transport Authority is recruiting women pilots to ferry warplanes across Britain to RAF bases. Despite her mother's objections, Rosalie cannot resist the call of her country–and the lure of the skies. During her training on Gipsy Moth aircraft, Rosalie forms a fast friendship with fellow flyer Caroline Andrews. Her trusty Ferry Pilots Notebook by her side, Rosalie delivers to five airfields in a day–while fighting an endless battle against skeptical male pilots and ground crews.
She would much rather spend her time on the wing than on the arm of any man…until she meets gruff pilot Snug Durrant and RAF squadron leader Alan Chersey. Snug is a cynical, wisecracking playboy, and Alan is every WAAF's heartthrob…and Rosalie catches both their eyes. As the war drags on, and casualties mount, will love and tragedy send Rosalie's exhilarating airborne life crashing to the ground?
Alan: You are a very successful mystery writer. How did you decide to branch out into historical fiction with Glamour Girls?
Marty: I've always enjoyed the historical research I've done for my mysteries – all of which are set in Britain – so it wasn't a far reach to decide to write a WW2-erabook. I wanted the story to stand alone and not be part of the mystery series, with new characters that live within only this one book.
Alan: How did you come up with the story? Is it based on an actual person?
Marty: Yes, my main character Rosalie Wright was inspired by Mary Wilkins Ellis, one of the women ferry pilots of the Air Transport Auxiliary who flew Spitfires and many other sorts of planes around Britain, delivering them to RAF bases. Mary died in 2018 at age 101! I read her autobiography and the stories of other pilots and picked and chose what I wanted to weave into Glamour Girls.
Alan: Did you find the process of writing a historical novel different from the process you use to write your mysteries? If so, in what ways?
Marty: Lots more research, which is both fun and worrying, because it's so easy to spend an entire afternoon reading the Christmas 1942 issue of Radio Times (digitized online) rather than write! To avoid this, I type XXX every time I come across something I should look up later. The trick is to remember to search the manuscript so I don't leave any of those behind.
Alan: What is your usual writing process?
Marty: I write best in the morning, usually about two hours. I can edit later in the day, but I don't often write a lot of new stuff in the afternoon. To begin with, I may have a description of the story and even a synopsis, but I don't use an outline, and I write one draft. I write new stuff, and the next day go over that and write further, and the next day go over that and write further. It means I need to read over the last half of the manuscript one more time more than the first half, but it's a process that works well for me.
Alan: How did you first get published? Did you use an agent?
Marty: Yes, I have an agent. I'm easily distracted, and if I had to do everything my agent and my publisher do, I would never get anything written. My first fiction, The Garden Plot, was published by Alibi, a digital-only imprint of Random House (now Penguin Random House). I had fabulous editors! I am now delighted to be in print as well as digital for the newest mystery series (the First Edition Library mysteries) and my historical fiction.
Alan: What project are you working on now?
Marty: I'm working on another historical novel set in 1957 England in a small town on the Suffolk coast. Book eight of The Potting Shed mysteries is (at last!) finished and will see the light of day one way or another. And, I'm also continuing the First Edition Library mysteries (Murder Is a Must, out in December 2020) and book three, out next January, features elements of Daphne du Maurier's Frenchman's Creek.
>>Watch Marty read at the February 9, 2021 WordFest on Zoom.